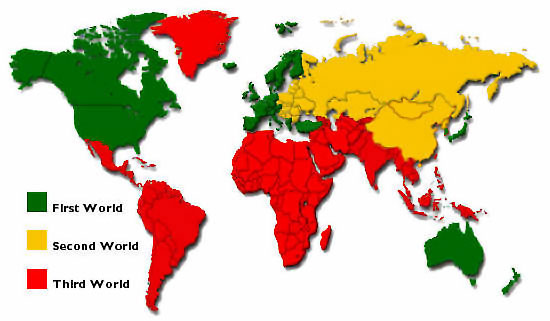 I have privately gotten some comments about my use of the terms
third world
and first world. Seems they are old school, a total throwback to the Cold War.
Today, I am told that the correct term is Global South. But I'm not sure it makes a difference if I am politically correct here; my lack of political correctness has gotten me in trouble tons of times.
To me, this debate seems like a bunch of academic masturbation. I get that the original idea was that the first world was America, Europe and Oz; the second was the Soviet empire; and the third was pretty much the rest. And no matter what happened in that whole Cold War thing, those divides still exist. The things that divided life in the US, Europe and Oz and everywhere else are still alive and well. The only difference is that the first and second worlds have stopped directly manipulating them – now it's just through foreign aid and trade agreements.
Besides, the URL for non-global south girl in the global south was already taken.